AI for prosjektledere: Er du forberedt? | AI for Project Managers: Are You Ready?
Pierre Le Manh, CEO of PMI, recently wrote on LinkedIn: "AI is a massive opportunity for Project Professionals to lead transformation and raise project success, responsibly." Which means that most of us need upskilling on AI, and everyone needs to get on board.
We are very happy to announce that Scott Ambler, one of the co-founders of Disciplined Agile, will speak at PMI Norway Chapter's first AI-themed webinar. Scott is an Agile Data Coach, a Consulting Methodologist and a Keynote Speaker. Scott also blogs about AI and other topics - Artificial intelligence - Scott Ambler. In this webinar, Scott will focus on AI for Project Managers. 
About the topic: Artificial Intelligence for Project Managers: Are You Ready?
Artificial intelligence (AI) is finally coming into its own. Technologies such as ChatGPT, DALL-E, driver-assistance, and autonomous robots are clear signs of an AI-driven market shift. AI technologies, in particular machine learning (ML), are being applied in all sectors of the economy. Organization are likely to soon be running projects to apply and even develop AI if they aren't already doing so. Are you ready?
This presentation overviews AI and how AI/ML initiatives work. We also explore several critical challenges, including the experimental nature of AI initiatives, that data quality is critical to your success, the high failure rate of AI initiatives, and the ethical considerations surrounding AI. We examine the implications of these challenges and work through strategies to address them.
What you will learn
Understand fundamental concepts in AI
Identify the key risks, and how to overcome them, of AI initiatives
Explore key business and ethical implications of AI
Target audience
Project managers who want to understand how to successfully lead an AI project
Anyone who wants to identify the challenges their organization may face implementing AI
About the speaker - Scott Ambler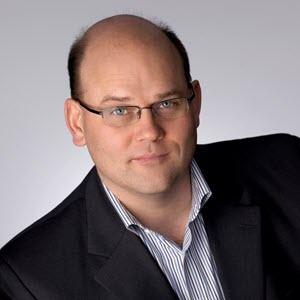 Working on a Master of Science (Msc) in Artificial Intelligence
Master of Information Science (MIS)
Computer Science Specialist (BSc) and Commerce Major (BSc)
Advisory Board Member in several organizations
Author and co-author of several books
Website: Scott Ambler's Home Page
Logistics for the webinar
Date and time: Thursday 23 November 2023 at 6 PM (Central European Time, incl Norway)
Duration: 45 minutes + 15 minutes Q&A
Language: English
Recording: Yes
Webinar tool: MS Teams

Meeting link (click to enter)
Meeting ID: 364 193 644 745
Meeting password: RaXbgF

Link to webinar: Will be sent out a few days prior to the event, to the email address you register with
It is no longer possible to register for this event